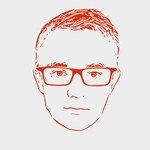 Sarunas Zukauskas
Founder at
MB "Smagu mokytis" / Spark lab
About

Sarunas Zukauskas

Instructional designer with 10 years of experience in the field. I'm a Storyline superuser and I push SL beyond it's limits. My main passion is custom-built, gamified trainings.
Activity
"Articulate, do you have any updates on this? I have the same issue. The slide worked before, but now it doesn't load anymore when I have ..."
1 year ago

07/08/20 at 1:14 pm (UTC)
Activity
"Very nice, caught my attention immediately! Music selection is very nice too :)"
over 1 year ago

05/13/20 at 6:45 pm (UTC)