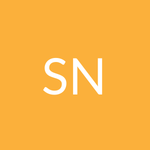 About

Saubert Nicole

New to the Storyline world but not training... excited to learn how to develop cool training's with the Storyline tool!
Activity
"Hi,  I've added notes to a course I'm building and when previewing the notes are off alignment.  I've checked the formatting and all loo..."
6 years ago

10/07/16 at 12:37 pm (UTC)
Activity
"Hello, I'm very new to storyline, but having an issue regarding media.  Right now I have triggers for the same audio media to play for 3 ..."
6 years ago

09/26/16 at 9:16 pm (UTC)
Activity
"Hello!   Very new to Storyline; but liking the software.  I've recorded a video and separately recorded the audio (thru Storyline). My g..."
over 6 years ago

09/01/16 at 8:30 pm (UTC)