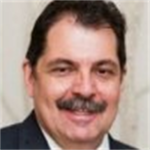 Scott Muth
Instructional Design Consultant at
Learning Experience Consulting Solutions
About

Scott Muth

Teacher Trainer Instructional Designer Instructional Technologist Training Specialist
Activity
"I am working with a number of foreign clients and have converted my module into Spanish, Portuguese and Finnish.  When I updated the modu..."
over 5 years ago

05/09/16 at 11:40 am (UTC)
Activity
"I created a module for my consulting client with hyperlinks to policy documents on their website. When I execute the hyperlink, two copi..."
almost 6 years ago

04/04/16 at 1:00 pm (UTC)
Activity
"I created a quiz in Quizmaker 09.  When the questions display, the letters associated with the answers do not appear. One of my friends s..."
almost 8 years ago

02/04/14 at 5:45 am (UTC)