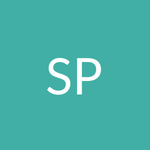 Shannon Pittman-Price
Instructional Developer at
SJ Learning Studios
About

Shannon Pittman-Price

Hello! My name is Shannon Pittman-Price. I currently work as an Instructional Developer, creating interactive training for the Navy. I have worked as a classroom English teacher for six years, and prior to that, I worked as a journalist. I have been in ID for 2.5 years and I love it.
Activity
"Hello Everyone! This is my first E-Learning Challenge submission. My inspiration was Bitmoji teacher classrooms and Zoom meeting etiquett..."
3 years ago

08/12/20 at 8:03 am (UTC)