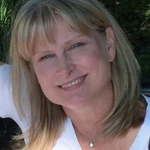 Shirley Prieto
E-Learning Developer/Instructional Designer at
Up Learning
Activity
"Thanks for this. It is useful for showing my learners navigation points!"
21 days ago

03/10/20 at 12:28 pm (UTC)
Activity
"Very nice. I hope to one day make such wonderful contributions."
3 months ago

12/18/19 at 12:50 pm (UTC)
Activity
"Joanne, Thanks so much for this! I am a newbie and it was very useful!"
4 months ago

12/07/19 at 11:51 pm (UTC)