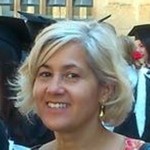 sian JONES
training specialist at
ictwise
About

sian JONES

I always loved training, I always loved technology. E-learning seemed like a natural progression.
Activity
"Thanks for responding, I have found the culprit. https://www.articulate.com/support/storyline/exceeding-scorm-suspend-data-limits I have..."
6 years ago

05/04/16 at 1:31 pm (UTC)
Activity
"Thanks everyone, yes it was a testing local issue, once uploaded to the lms everything seems to be working fine."
over 6 years ago

10/21/15 at 6:44 am (UTC)
Activity
"It will be on an LMS, I don't think that is an issue as I said it is working perfectly on the 2 machines I have tested it on. They are u..."
over 6 years ago

10/20/15 at 10:56 am (UTC)