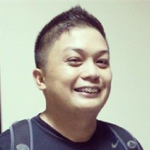 Sid Apolinario
eLearning Developer
About

Sid Apolinario

http://ph.linkedin.com/pub/sid-apolinario/74/8b3/8b5/
When we create a lesson in our Rise courses, it generates a unique lesson link for that specific lesson. You can see ...
Hi guys, So I was just thinking how can I track hangman, and another "guess the word" game in Storyline. Then I come...
Hi all, How can we remove the Prev and Next button in the review mode? Even if I have unchecked both prev and next in...
Hi again guys,  I would just like to exchange note on how you QA your projects if you're the QA. What do you check f...
Hello guys! This is my first time to ask for your feedback for my work. So I finished an "Alpha" project and I just ...
Hi guys, I think I encountered a bug while developing an accordion slide for one of my projects. Here's how it goes....
Hello awesome folks! I know it's just there somewhere, but I am not being successful in customizing this. Basically, ...
Hello guys! I would just like to check if there's a way to customize the placement of the logo in the Storyline playe...
Hello guys! I am currently building a help/navigation page that provides learners some tips on how to use/navigate th...