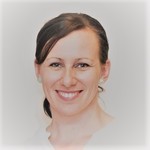 Activity
"Hello, it is still not possible, please? Any other option how to make my video bigger? It is just too small when I publish it. Thank you."
over 1 year ago

04/22/20 at 10:34 pm (UTC)
Activity
"An American's Guide to Driving in France - this is absolutely great, thanks for this inspirating course and article, Allison!"
over 2 years ago

02/28/19 at 9:38 am (UTC)
Activity
"Woow, so creative. Great job, Nicol."
almost 3 years ago

11/13/18 at 1:55 pm (UTC)