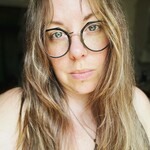 Stacy Veerhusen
Supervisor of Training at
Ascendium Education Solutions
I went to open up my desktop app today and was surprised to see that it automatically set the language to one I don't...
Something I found odd today... I was building a course in Rise360 and used the button and button stack interaction. I...
Hello, I'm working on a course where I need to limit the learner from skipping around the course, but be able to pro...
Hi, I was wondering if anyone in the E-Learning Heroes community has any resources they could point out that would h...
Hello, I have a project that consists of 7 scenes and each scene has 3 quiz questions at the end with the overall re...
I'm learning how to use Articulate currently and I'm learning while composing my first project with it. However the p...
I'm currently working on my first e-learning project in Articulate360 Storyline and I kept running into the problem o...