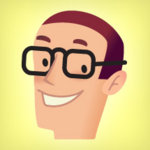 Steve Gannon
Principal Consultant at
GanTek Multimedia
About

Steve Gannon

I have been developing eLearning applications since 1994. For a long time I used Authorware and have since used Articulate products (Studio and Storyline) extensively. Training topics and clients are extremely varied -- corporate, academic, non-profit and government. I teach on-site Articulate...

Colorado Springs, Colorado
Activity
"Suppose you wanted to present the user with a list of options from which they could select a few. Then, on the next slide, you wanted the..."
6 years ago

07/30/14 at 12:55 pm (UTC)
Activity
"This is a new thread based on part of this discussion about timers. Here is a link to a game I built in Storyline that incorporates a cou..."
8 years ago

06/20/12 at 12:38 pm (UTC)