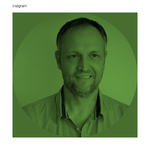 About

Steve Morey

From training IT to using IT to train.
Activity
"Hello all,  I have created a RISE course and when I am testing it against our screen reader for accessibility I;ve noticed that as I tab..."
over 3 years ago

12/19/18 at 10:37 am (UTC)
Activity
"Hello all, Is there a way to add Closed Caption to a video uploaded into a RISE course? I need to have an uploaded video as I want ..."
almost 4 years ago

09/17/18 at 8:05 am (UTC)
Activity
"Branching within RISE within RISE... I've been working on branching within RISE. If you turn off the navigation elements of RISE and use ..."
4 years ago

07/23/18 at 1:54 pm (UTC)