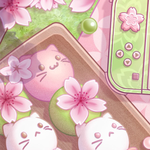 E-Learning Developer, Media Designer, (Post)Production Video at
Helios Kliniken GmbH
Activity
"Here´s a crossword puzzle I created once for a course I made. :)"
3 months ago

07/10/20 at 11:02 am (UTC)
Activity
"I had to create a onepager to advertise our e-learning products to other companies. Here you can see an adapted version."
1 year ago

07/18/19 at 8:59 am (UTC)
Activity
"A quiz interaction I created for a Hygiene/HACCP course. Demo on top of the site."
over 3 years ago

03/31/17 at 12:05 pm (UTC)