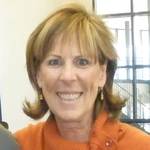 Suzanne Baur
Technology Resource Teacher at
Southeastern Cooperative Educational Program
About

Suzanne Baur

I teach teachers how to use technology to reach their special education students (emphasis on Autism).
Activity
"Nicole, So glad you liked the Photo Album. The page turn is a Transition command from the Transition Tab at the top. When you play the P..."
5 years ago

09/18/17 at 12:43 pm (UTC)
Activity
"I designed this Power Point for our end of the school year meeting. It simulates a Photo Album with pages that turn. Hope you can use it...."
5 years ago

09/13/17 at 6:26 pm (UTC)
Activity
"Love the Abraham Lincoln Song! Heading out after work to find a kazoo! As an educator I think your Halloween Costume Experience says it a..."
over 6 years ago

05/18/16 at 1:46 pm (UTC)