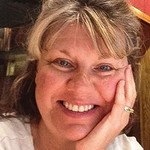 Suzanne Lynn Cheesman
Voice Artist / Voice eLearning Coach at
Triangle Media
About

Suzanne Lynn Cheesman

I'm a voice artist, having voiced worked with major companies such as Pottery Barn, Dove Soap, Home Depot and many others. While I would love to provide the voice over for your projects, I'm a voice coach able to teach your in-house team how to get the best audio from THEM! Ask me about my sessions.
Suzanne Lynn hasn't created any portfolio samples.