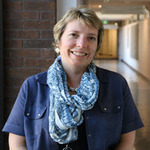 Teresa Vanderpost
Education Consultant at
Centre for Addiction and Mental Health
About

Teresa Vanderpost

Work with SMEs from content ideas, development, flow to the final design in storyline. Always learning, self taught, so often have a lot of questions. Enjoy this forum, with the wealth of knowledge, friendly advise and great ideas!
Activity
"I work a lot like Jonathon, I tend to have flipcharts and sticky notes and markers everywhere. But recently, they have implemented a new..."
6 months ago

10/01/19 at 4:40 pm (UTC)
Activity
"Hi Nicole, This is great! But I can't get it to go to my RISE dashboard, it keeps saying we can't find the page you are looking for...b..."
7 months ago

09/04/19 at 12:16 pm (UTC)
Activity
"I like the idea of these free form questions, I was wanting to see what is out there. But my organization is very concerned with accessi..."
over 1 year ago

10/16/18 at 7:06 pm (UTC)