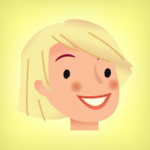 Teri Meyer
Learning Specialist at
Sunrise Senior Living
About

Teri Meyer

Love, love, love helping others learn! I've had the honor to support learning at Sunrise Senior Living since 1990 and do my part in making a positive difference in the lives of our residents.
Activity
"Hi! I have the same question and I am not sure it was answered. We are removing or upgrading any engage or quizmaker activities that had ..."
over 1 year ago

10/29/20 at 7:17 pm (UTC)
Activity
"Was this ever solved?  I had the same error message, so I published the engage interaction to web and it still would not import as it is ..."
over 6 years ago

11/02/15 at 9:19 pm (UTC)
Activity
"Really cool! Love the graphics!"
over 9 years ago

01/10/13 at 7:24 am (UTC)