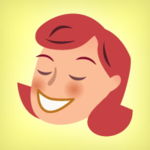 Terri Bannister
Director, Corporate Training at
FDLIC
About

Terri Bannister

30 years training experience in the public and private sector
Activity
"This is a great template ... I am using your downloaded version but I can't get Tab 1, Tab 2, etc. text to go away so that I can relabel ..."
almost 6 years ago

02/26/16 at 3:36 pm (UTC)
Activity
"We are trying to create a "Rosetta stone" type learning tool for our sales people to us in memorizing a fairly lengthy script.  It does n..."
over 9 years ago

06/15/12 at 10:21 am (UTC)