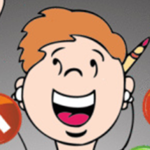 Todd Thornton
Owner at
Great Way to Learn
About

Todd Thornton

Work in progress.
Is Articulate every going to support playback on Android devices? I just find it very odd that in 2014 the only answe...
Just wondering if anyone else is having issues with the previous and next buttons not appearing when viewing a Storyl...
I'm trying to convert existing Presenter content to Storyline. I bring everything in and then make a few alignment ad...
Just wondering if anyone has any experience with the Training Magazine Network Live + Online certificate training pro...
How Not To Design A MOOC- I thought this blog entry pretty much captured my own thoughts albeit it was a little more ...
I'm going to do something a little radical and convert most of our existing Presenter content into short standalone v...
I realize this is slightly off topic from normal discussions, but I'm wondering how many people are also purchasing g...
When trying to correct temporary brain freeze, I like to view demo's in rapid fire fashion that people have posted. S...
I just started testing the latest Firefox mobile browser (the page renders are typically very quick) and while I'm en...
I gather Articulate is adopting/will be adopting the Tin Can API for tracking when using the mobile player? I thought...
I seem to recall during the beta, playback of Storyline using Dropbox hosted files was sporadic for some. I believe A...
In Storyline, when viewing a drag and drop quiz question, it seems a little off to me because you click on one item a...
I wonder if the announcement from Lectora this morning will start to change the overall cost landscape for e-learning...
I've used Hot Potatoes for these types of exercises before, but wondered if anyone had discovered any great programs ...