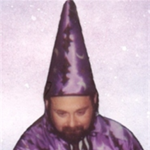 Tom Moore
Principle at
Two Moons LLC
About

Tom Moore

Just an old guy trying to learn new tricks.
Activity
"Hi. I am not a pro or real accomplished. Here are a couple of areas where I am struggling. I am working with Storyline 2 on a Windows 10 ..."
3 years ago

03/10/17 at 12:28 am (UTC)
Activity
"I started a slide with layers in Storyline 2. Initially I imported several power point slides. Then I added layers. I made a modification..."
almost 5 years ago

07/25/15 at 9:32 pm (UTC)
Activity
"Hello, I am creating a number of Engage files in Studio 13. Some of the headings are cut off. How do I either: (a) reduce font size-I c..."
over 5 years ago

01/05/15 at 1:06 pm (UTC)