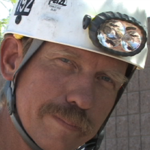 Tom Pendley
Battalion Chief, Special Ops at
Peoria Fire Department
About

Tom Pendley

Tom Pendley is a special operations instructor in the the Phoenix region. He is the author of The Essential Technical Rescue Field Operations Guide. Tom is a contributing author to Fire Rescue Magazine and is a member of their editorial board.
Activity
"Hey there, I am trying to update an old presenter 13 file with narrations and video. The powerpoint if fine and the narrations are fine b..."
over 1 year ago

01/26/21 at 7:00 pm (UTC)
Activity
"I created a course a couple years ago in SL3 and its not working now and when I publish to LMS with tincan in the browser it opens up as ..."
2 years ago

09/09/20 at 12:28 am (UTC)
Activity
"I am posting SL3 published with tin can tracking. It works great on chrome but on safari 11, the links on a page with video do not work u..."
over 4 years ago

04/05/18 at 6:59 pm (UTC)