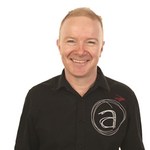 Tomas Lund
Consultant at
ElearningSpecialist
About

Tomas Lund

I provide INDEPENDENT consulting and development of elearning content and elearning strategy. I conduct workshops in instructional design which enable my clients to create elearning which is better aligned with their business goals. I help my clients develop corporate guidelines for use and...
Activity
"Thanks for confirming this Phil - this is a little disappointing. My client wants progress to be measured by slide count, but does want t..."
9 years ago

02/21/13 at 8:03 am (UTC)
Activity
"Many thanks for your response Michael. What I meant was if it was possible to track user answers to questions while using the 'using numb..."
9 years ago

02/21/13 at 1:06 am (UTC)
Activity
"Sorry - "SCORM 2" in the heading of the questions was supposed to be "SCORM 2004" - I think it was truncated"
over 9 years ago

02/20/13 at 5:47 am (UTC)