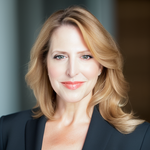 Community Manager at
Articulate
About

I'm a cheeky learning practitioner and wannabe techie with a love for writing. Self-confessed nodder, clapper, and chronic smiler. Coffee, dogs, and my iPhone are my constant companions. Twitter: https://twitter.com/trinarimmer LinkedIn: http://linkd.in/1yRuLeS
Want learners to put concepts into their own words? Creating a compare and contrast exercise is really easy with the ...
Here's a short video demonstrating how I transformed this free click-and-reveal template into my own "Pick Many" inte...
When it comes to e-learning development, time is rarely on our side. I'm always looking for ways to work more efficie...
A great question came up recently in the E-Learning Heroes community from Jonas Klingström: How do you and your clien...
Un hábito se define como "algo que haces sin pensar, una práctica regular." Cuando se trata de nuestro desarrollo pro...
Recently, community member Shelby Morris posed an age-old question to the E-Learning Heroes Community: How do you ma...
Here are five habits I've observed in the behaviors of effective instructional designers. How many of these habits on...