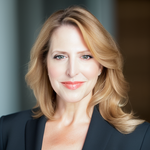 Sr. Manager of Community and Customer Engagement at
Articulate
About

I'm a cheeky learning practitioner with a love for writing. Self-confessed nodder, clapper, and chronic smiler. Coffee, dogs, and my iPhone are my constant companions. Twitter: https://twitter.com/trinarimmer LinkedIn: http://linkd.in/1yRuLeS
Un hábito se define como "algo que haces sin pensar, una práctica regular." Cuando se trata de nuestro desarrollo pro...
You're not imagining it: compliance training is often a snoozefest. That's why we've got some tips to help liven it up!
Here are five habits I've observed in the behaviors of effective instructional designers. How many of these habits on...
Searching for your next e-learning job or gig? Here's a list of all the things to include in your online e-learning p...