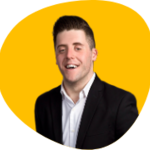 About

Troy Ashman

My name is Troy Ashman, and I am a Learning Experience Designer and Developer based in Sydney, Australia. I have a keen interest and passion in developing complete learning solutions from conception to implementation specialising in the tourism industry.
Activity
"I'm in Newcastle, Australia - are there any members around this area wishing to connect?"
almost 6 years ago

04/02/16 at 10:02 pm (UTC)
Activity
"This is amazing! Thanks for sharing. Curious if you could explain how you created this, or perhaps share download? I am trying to build ..."
almost 6 years ago

03/30/16 at 7:36 pm (UTC)
Activity
"Hi Anne, as someone starting our as an instructional developer, this article was especially inspirational for me. I am currently in a pha..."
almost 6 years ago

03/26/16 at 10:14 pm (UTC)