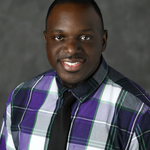 Troy Johnson
Instructional Designer/Developer I at
AdventHealth
About

Troy Johnson

Instructional Designer, Graphic Designer, Photographer, Videographer
Activity
"Hey Staff, just following up to see if there has been any progress or updates on this request?"
over 1 year ago

03/23/20 at 2:08 pm (UTC)
Activity
"I'm having issues with a course flickering and blacking out using Articulate Review 360 in the Microsoft Edge and Internet Explorer 11 br..."
2 years ago

10/04/19 at 5:43 pm (UTC)
Activity
"This is still a recurring issue with the Bullets Block. I have found that when trying to enter bullets as text block, there are spacing i..."
over 2 years ago

07/29/19 at 2:37 pm (UTC)