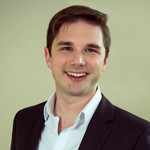 Tyler Goodison
Instructional Design Adventurer at
Mr.
About

Tyler Goodison

I'm brand new to the world of elearning. I anticipate a great and daring journey through this new land. "Just remember what ol' Jack Burton does when the earth quakes, poison arrows fall from the sky and the pillars of Heaven shake. Yeah, Jack Burton just looks that big old storm right in...
Activity
"Andrzej Jabłoński & Radosław Kwasek Thank you both for sharing your wonderful interactions! I'm looking into building a type of ..."
over 3 years ago

08/12/19 at 1:52 pm (UTC)
Activity
"I've been hoping to attend one of the TSUG meetings but new additions to the family keep me homebound. Any chance the meeting will be str..."
over 6 years ago

03/22/16 at 8:53 pm (UTC)