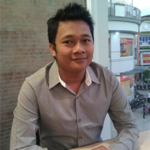 Virak Yang
Radpid eLearning Developer
About

Virak Yang

It has been more than 6 years since I'm working on the Rapid eLearning development. I know that I have a long way to go in this path. But shoot me if you have any q. Thanks
In this demo, you will be able to use slider to control the volume of each music instrument.
This branching scenario interaction requires you to provide correct response in order to navigate the courses.
An overview of Specs and Features in Samsung Galaxy S5. This course was built when it was released.