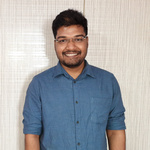 Vishal Mewada
Instructional Designer at
XPO Logistics, Inc.
About

Vishal Mewada

Hi there, My name is Vishal, and I've been developing ILTs, VILTs, coursewares, corporate eLearning modules, and K-12 interactive learning courses for almost more than 6 years. The articulate heroes platform gives me pleasure and the opportunity to share what I have learned from the community.
Some best practices that I follow while creating E-Learning courses.
In this activity, I am sharing a simple example of a color book-type activity for kids.
Kota is famous for its ancient architectural places, its marvelous gardens and sites on the bank of river Chambal.
When going for a day camping, what equipment you need to enjoy it? In this small, e-learning module we will explore it.