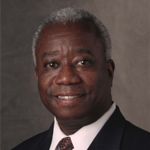 Wayne Anderson
Executive Leadership Coach at
Leadership Science Institute, LLC
About

Wayne Anderson

I am the senior Executive Leadership Coach and Founder of the Leadership Science Institute, LLC. I am a senior executive with equal blend of technical, business and managerial skills developed during experience with several "Fortune 500" companies. I have extensive experience in helping my client...
Activity
"Tom...  You did it again.  THANKS!"
almost 11 years ago

12/28/11 at 10:42 am (UTC)
Activity
"These are terrific!...  Thanks."
over 11 years ago

03/22/11 at 4:00 pm (UTC)