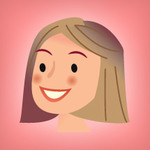 Wendy Moon
Instructional Designer at
Financial Business
About

Wendy Moon

Newb SL2 ID working on strengthening my design and development skills.
I have a course with 2 knowledge questions. When I test the course and check to make sure the learner can go backward...
I saw on this discussion about how to add audio to a layer. I have a whole audio file on a base layer.  I want to ad...
Hello, I made a project in SL2 but was told after I made it the slide view needs to be larger. Can I adjust the sli...
Will it always be the case that we can't use the default navigation buttons in SL2 layers? I am not able to do so. If...
I am making a cluster of courses for 1 client. I want to make a master slide for the title and throughout the course....
My company just upgraded the ID team to Storyline 2 - YEA! However, I am making a cluster of course for the same cli...
Hello, I made a quick course about Netiquette and I have a few questions. 1) On slide 1.3 - Netiquette Course - how...
Hello, I want to add a marker to an image and have a text box with information pop up when a user clicks the marker. ...
Hello, I am working on the practice activity: https://community.articulate.com/series/getting-started-with-articulat...