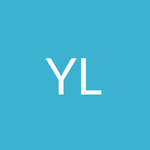 Activity
"Yes, I'm trying to write a parser which can scrape the content from the translation file to generate alternate format of the course ware."
over 5 years ago

08/24/17 at 7:02 pm (UTC)
Activity
"In the exported translation file, I can find a column which says "Id(DO NOT EDIT)". The Ids look rather arbitrary to me. May I please kno..."
over 5 years ago

08/06/17 at 2:11 am (UTC)
Activity
"I believe the Hover State reserves the properties such as text from the Normal State. You can simply duplicate what you have in Hover Sta..."
over 5 years ago

06/02/17 at 1:42 pm (UTC)