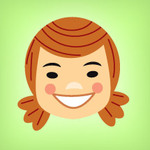 Activity
"I've tried to add screencasts recorded in Storyline 2 several times, but when I publish the screen is blank.  Nothing plays.  Does anyone..."
over 4 years ago

09/29/15 at 1:55 pm (UTC)
Activity
"Is there another workaround for the horizontal scroll panel for Storyline 2?  I've used the instructions in this thread for it on Storyli..."
5 years ago

03/03/15 at 3:39 pm (UTC)