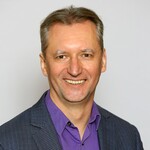 Learning Consultant / Author of Engage the WORL&D! at
Kineo
About

eLearning, gamification, game-based learning. Creative instructional design. Crossroads of technology, innovation and the human brain. Opinions are my own.
Example of loading an external XML file as content with randomization to serve as a bingo board.
The host has not yet arrived. While you wait, try this prototype of multiple choice that actually does make you think.
5 steps of designing engaging learning experiences.
Have you heard e-learning developers talking about JavaScript? Are you wondering what all the fuss is about? Good new...
WOO(Whoo)!! Share the kickstarter link and back me on this journey! Thank you so much!
I'm doing a 30 Day Challenge of daily writing: instructional design, eLearning, games/gamification, technology, life.
This JavaScript example shows how to use a ticking clock to achieve time-based gamification such as growing produce.