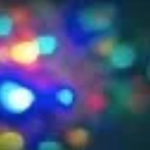 Celia Powell
Web/Multimedia Developer at
Fox Valley Technical College - Learning Innovations
About

Celia Powell

I've been using Storyline for over 5 years and Articulate 360 since its launch. I love learning, graphic design, UX design, and storytelling. I am a silent but active member of the E-Learning Heroes Community. You guys are great.
Activity
"Hi all: I was wondering if anyone has any experience using "longdesc" tags in storyline instead of (or in conjunction with) alt text to ..."
over 4 years ago

08/29/17 at 1:30 pm (UTC)
Activity
"How do I get "V2" to not look like "V2"?"
almost 9 years ago

08/14/13 at 7:44 am (UTC)