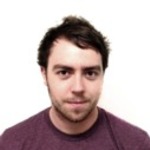 FloorPlan Mapper
Director at
LaudonTech Solutions Inc.
About

FloorPlan Mapper

Interactive Office Floor Plans Floor Plan Mapper transforms your office floor plans into an interactive, dynamic, clickable office employee map. Search and locate employees, meeting rooms and printers.
Activity
"Hi Everyone... Loving the innovation in this challenge. I've also created something like this: http://www.floorplanmapper.com/demo..."
5 years ago

11/22/17 at 4:41 am (UTC)