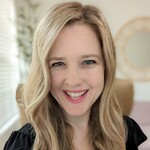 Customer Engagement Manager at
Articulate
About

LinkedIn: https://linkedin.com/in/sarahmhodge Twitter: https://twitter.com/sarahmhodge
Activity
"Here are some Storyline 360 workflow tips to help you build courses faster than ever!"
over 1 year ago

06/29/21 at 2:41 pm (UTC)
Activity
"Here is a list of all the articles that I've written. I'll be updating this list as time goes on, so bookmark this page and check back re..."
almost 3 years ago

05/22/20 at 7:23 am (UTC)