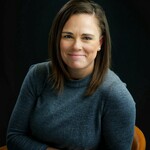 Jessica Stubbs
Program Manager at
Comcast
About

Jessica Stubbs

Jessica is a Program Manager at Comcast University, Comcast's Learning & Development organization, supporting the training and professional development needs of Comcast's sales channels nationally. She specializes in consulting with business partners to bring innovative training solutions to syst...
Activity
"I'm curious about this as well - I'd like to track individual slides within the Storyline file, and not just the entire project."
3 years ago

04/16/19 at 7:59 pm (UTC)
Activity
"Any luck obtaining the step by step instructions for this? Would love to get clarity around getting started using Google Analytics for my..."
almost 5 years ago

09/27/17 at 1:06 pm (UTC)