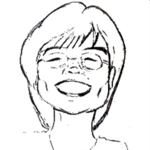 margaret choy
Learning Consultant at
Malaysia
About

margaret choy

A teacher at heart... Would dive in heart first into anything related to education and learning. There's a whole new unexplored universe out there...
Activity
"Yes, if I were to pick ONE word to describe this, it would be ELEGANT :-) Thanks for sharing, Allison!"
almost 4 years ago

11/01/17 at 1:00 am (UTC)
Activity
"Super awesome! Thanks!"
over 6 years ago

03/17/15 at 10:58 pm (UTC)
Activity
"Love this template... I modified it a bit - allowing only one drag item in each drop area. In that way, one can always change their mind ..."
almost 9 years ago

11/15/12 at 6:22 am (UTC)