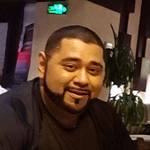 Nitin Puri
eLearning Developer at
Saudi Aramco
About

Nitin Puri

Nitin Puri is a Canadian expat, working for Saudi Aramco, the world's largest oil and gas company, in the Kingdom of Saudi Arabia (KSA). His niche is designing and developing e-Learning solutions, for cross-functional units, organization-wide.
Developed by Johns Hopkins Aramco Healthcare, in partnership partnership with Saudi Aramco eLearning Specialists.
With over 2000 applicants, my initiative was selected as one of the Top 40 initiatives, across the organization.