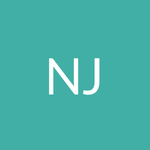 Nis Ove Jornaes
e-learning project manager at
Oticon A/S
Activity
"Hey Peter, Any news on the offline viewing capability?  We are about to sign up for Articulate Online, but it would be great to have this..."
9 years ago

12/04/12 at 5:54 am (UTC)
Activity
"Thanks Justin, Yes!  It works very well and we are really pleased. Now if only we could embed a video stream from a CDN, instead of embed..."
over 9 years ago

09/06/12 at 5:03 am (UTC)