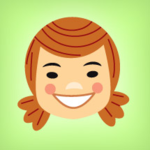 About

pipi zakaria

Self-learner. Try to make something new from a scratch to fulfill my curiosity :)
Activity
"Hi, Mark Is it only apply to publish for CD? Because I cannot find the loader.ini in the root of my published output folder :( Please ..."
over 2 years ago

04/30/18 at 7:05 am (UTC)
Activity
"Thanks, Michael! I've tried to make a custom menu using a number variable and it was so confusing, and now I see that you using a true/fa..."
7 years ago

11/12/13 at 1:37 am (UTC)