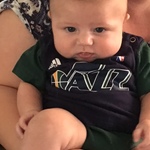 About

SJ Meyer

I work with the Supply Chain Operations Capability Team for North American Beverages and create training for the field based employees.
Can you insert Text to Speech in a Marker with SL 360. I voice record but wanting to use TTS functionality. tha...
Hi Everyone Is there a way to make a single marker display the dialog upon the timeline starting rather than wh...
As the demise of Flash approaches and we are updating older developed flash courses which option is best to select in...
Hi Everyone, Hoping someone might be able to offer suggestions.  I have been tasked with creating a few new articula...
Hi - as we know Adobe is phasing out support for Flash in 2020.  If I use SL 2 and have both HMTL5 and SWF in my SCOR...
Hello!  I created a simple 10 question quiz in Storyline 2.  80% is passing.  Is there a way to display only the 2 a...
I have multiple layers and buttons on a slide and I am disabling the next button until all buttons and layers are cli...
Can you advise?  I created a module with Presenter.  My business partner would like to look at the powerpoint file.  ...
I am working on developing a training strategy for my team to use when we have a new elearning module to roll out to ...
Hello all! Does anyone know if it is possible to simulate turning gears in Storyline? I found a thread outlining how ...
I am attempting to activate the notes function in the player properties option in Studio 13. However, when I publish ...
Question: I am new to storyline and am having some difficulty editing my audio when recording a screencast. If I reco...
Hello, Is anyone able to help me with an issue I am encountering with Articulate Video Encoder? I have a .wmv file I ...