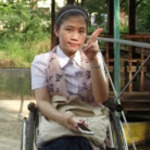 About

thachakorn kokong

-Miss thachakorn Kokong, 37, an E-learning Staff of the company.
Is it possible that I want learner be reminded by a message if there are any choices they haven't answered, providing...
Hi Team, Please guide me that how to import question from Excel file to SL3? Thanks!
Hi, What should be aware of when publishing random quiz for LMS? I am using Storyline 3 and create question ban...
Hi, does anyone know that ow to run auto number in question bank of SL360? Kindly let me know please, lots of t...
My project has 5 modules and each module has its own test. User can click any module they want to learn among fi...
In my project, I have 3 scenes and each contain quizzes.  The 3 scenes have its own result slide. Seem it allows me t...
I have done the test. In the test has 2 scene. And each scene has its own score summary.  It was uploaded to articul...
Hi, I have one slide on my project and have layers on it. I added flash file on the silde.  When i click pause on t...
Dear sir, Can i mark or highlight on the anwer on multiple choices slide, if i dont want to submit the answer yet? A...