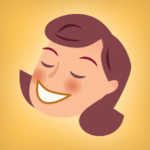 valerie shaw
Training Specialist at
PPG
About

valerie shaw

Former High School Teacher, now Corporate Trainer, eager to learn more about e-learning and articulate!
Hello, I recently updated my Articulate 360 but am still having issues with presentations freezing and shutting down ...
This is probably a stupid question but after reading through the tutorials I didn't see the answer. How do adjust the...
I recently updated to Windows 10 and am having a number of issues now with my articulate. 1. Modules are...
Despite several tries using replay, every time I do a screen recording, my webcam ends up displaying in the final vid...
Using the Presenter 13 player language features, there is a phrase in English under the resources (everything else se...
I keep forgetting about the constant auto save feature and just lost 70 slides. There is no "previous version" or "re...
Every time I try to add a blank slide into my presentation, a voiceover from a previous slide is attached. No matter ...
I have re-recorded audio now three times and I am wondering what I am doing wrong. I used Articulate before but since...
I have found presenter and quizmaker to be quite easy to change to a different language, however, I cannot seem to fi...
Anime Studio is a neat software for animation, but I am not sure if it will be compatible because it doesn't transfer...
Hello, I am having difficulty with my engage. I have used this for quite a while with no issue, but quite suddenly I ...
I am currently writting a quiz in french but it keeps autocorrecting the word "dont" in to "don't". Is there a way to...
Hello, I am building a module that requires a file download (PDF) and when I preview the module it is fine. Once the ...
Hello, I am working on a module that requires hyperlinking objects to a different slide and despite the fact that the...