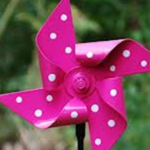 victoria Harris
E-Learning Manager at
Royal College of Speech and Language Therapy
About

victoria Harris

Currently E-learning manager for a communication charity. I'm passionate about the benefits of e-learning - and have been in the e-learning business since the 90s.
Activity
"Wow! I really enjoyed playing this and such attention to detail!"
Activity
"Thanks for sharing Veronica. This made me chuckle and I love the way you've cut away to videos for the feedback!"