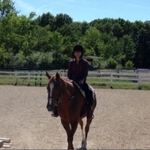 Vivian cai
Instructional Design, Elearning design/development and localization, web design
There are  a few questions in our discussion how to call external js functions. Maybe not complete while I summarize...
My articulate always works fine while I am having the publish problem those days. Everytime I publish a project, the...
I have a large ppt and would like to publish it using articulate. There are 117 slides, when I clicked "publish" the...
Hello there, I have a quiz including 3 matching drag and drop questions and would like to upload it to Sumtotal for r...
I am working on a project, requiring to insert a video which learners have to complete before they continue. In the p...
I am working on a course, requiring a few swf files. These files are 1-frame mouseover effect flash files. Is there a...
Hello, friends. I am working on a quiz containing a few mutliple responses questions. What I want is that allow learn...
); return false;" class="post_reply" style="cursor: pointer;"> I'd like to have one slide with 4 or more ques...
Hello, I am working on a quiz. There are many multiple responses questions. How to set the feedback to show which are...
I have a survery and it should be upload to SumTotal and then a report of survey will come up. My survey questions ar...
When I developed my quiz with Articulate Quizmaker with a review function. When I click it, I do see the review quest...