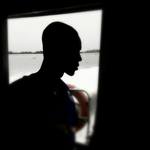 Ademola Johnson
E-Learning Developer
About

Ademola Johnson

I am a seasoned graphics designer and an E-Learning developer with years of experience in delivering professional E-courses and high quality digital graphic for Web and Print. I have worked on various graphics design projects and developed interactive e-learning courses for various sectors of ...
Activity
"Hello Everyone, I will like to post something i did at my leisure for public use . Feel free to download and make modifications if you w..."
over 8 years ago

05/30/13 at 5:17 am (UTC)
Activity
"Hello Sobie, Good Job! i was inspired to also create my own version of Debit Card all in powerpoint. Here is what it looks like ---> ..."
almost 9 years ago

01/15/13 at 4:53 am (UTC)