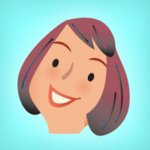 Alison L.
eLearning Designer / Developer at
Available For Work!
About

Alison L.

(updated for 2022/since 2011) ... 10 years of web design/development. + 1 Masters of Education in Instructional Systems Design + 10 years of Instructional Design & Learning EXPERIENCE Designer wannabe (work isn't very supportive)
Technical Call Center VZ peeps use this system for all tech help. This was from a pre-work intro.