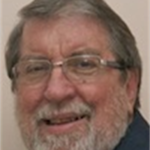 Allan Carrington
Learning Designer at
Designing Outcomes
About

Allan Carrington

Allan was a Learning Designer with the University of Adelaide and has recently retired to pursue private consultancy. He has a background in printing, publishing, web development and educational multimedia. In 2009 Allan was recognized by Apple Inc worldwide as an Apple Distinguihed Educator (ADE...
Activity
"Guys Now this is a Higher education perspective. So that is my disclaimer. :-) What are you trying to do with your learning and teac..."
almost 6 years ago

06/02/15 at 11:17 pm (UTC)
Activity
"This is a good introduction to Bloom's Taxonomy and I will refer to this in the research thinking for the next version of the Padagogy Wh..."
almost 6 years ago

05/28/15 at 9:23 pm (UTC)