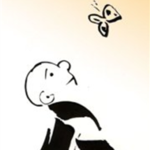 Astrid Case
Instructional Designer at
Freelancer
About

Astrid Case

Instructional Designer and Performance Technologist
Hello Heroes, I just embedded my YouTube video in Storyline 360. I see it cannot be preview it unless published, Corr...
Hello Community,     I had the opportunity to be part of the articulate drag and drop webinar yesterday 10/29. I w...
  Hello There!   I am using the 360 trial and I the state panel with timeline and notes are gone. Any idea, please...
  Hi Ashley,   Long time ago you provided me with a Temporary link that I used to upload courses I needed to show ...
Hello heroes, Please, I have been looking for a video quiz template. I do no remember, unfortunately, the Hero who sh...
Hello Heroes! Please, I need some help: I am having trouble having the user move to the next page once they visite...
Hello Heroes and Ashley included!, Please, this is another pic that I want to incorporate on my  main screen of the ...
Hello All, Please, how do I add a video inside a marker.?I inserted my marker and the text .I  would like to add a sh...
Hello Heroes.. I am doing some modules in Asset Management for water systems. Please, we have a debate about how well...
Hello heroes... I want to get rid of some numbering in my menu. I cannot see how to get rid of the number 1.16 next t...
Hello hereos, I am stuck with navigation and I now it is so simple!!!! I just just do not get my slides to move forwa...
Hello E-Learning community,  I am trying to find a way to hide the "youtube" image or name form my video so it looks ...
Hello Heroes, What tutorials do you recommend for layers in Storyline? . I am looking for one that explains the whole...